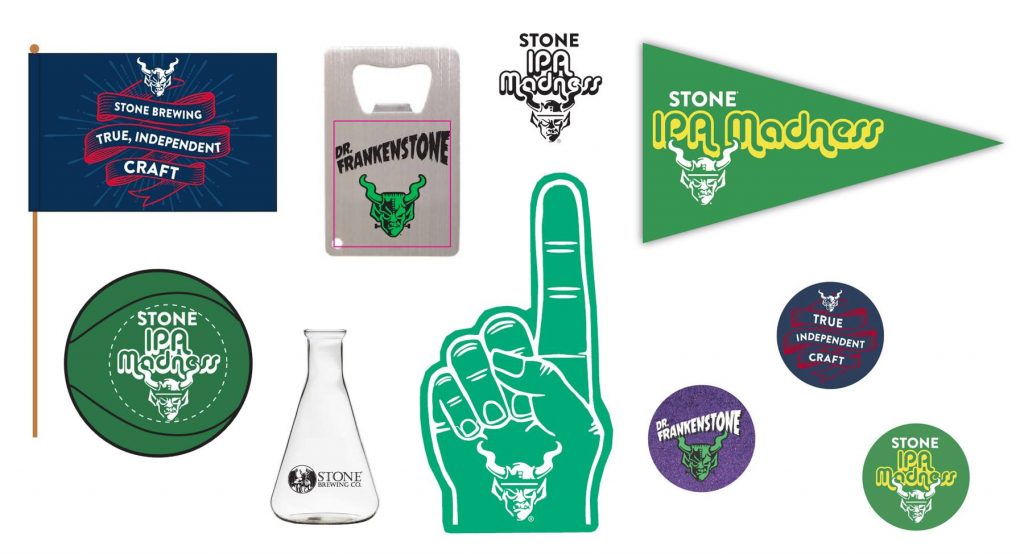 Stone Brewing IPA Madness 2016. Hop fanatics at craft bars around the country were presented with the opportunity to compete with other beer enthusiasts by submitting feedback & insight based on their favorite Stone IPA. Foam finger promos, stainlessbottle openers, pennants, mini basketballs, mad scientist mixology beakers, buttons, & flags enhanced the competition. Smack talk was encouraged, and a champion will ultimately be crowned. We can only pray that the madness didn't result in lethal blood loss!!!
Let's work together
If you have a creative project in mind, get in contact with Ad Concepts today! When it comes to Promotional Marketing, we should be your first call. We are looking forward to working with you.
Advertising Concepts, Inc.
Portsmouth, NH
978.681.8686
San Diego, CA
619.347.1052
Visit Us on Facebook